Perfect Fans™ Volume Eyelash Extensions
Regular price

Sale price

$99.95
At Lavish Lashes®, we continuously strive to support lash artists with innovative top-quality products that save valuable time.
Our 1,000 pre-made volume fans are 100% handmade. Soft, dark, flexible, and laid out in rows - they're perfect for both the beginner and experienced lash artist. So easy, you'll wonder if you will ever make your own fans again!
Designed with a thin 2 mm base stem to allow for ample surface area, your volume fan will bond effortlessly to the natural lash, without the appearance of excess thickness at the base, as you create stunning, textured sets.
The 1,000 perfect fans are available in 3V (3 lashes per fan) glamour curl.
- every package contains 1,000 premade fans
- handmade
- lashes per fan: 3
- thin 2 mm base stem
- glamour curl
- length: 8 mm - 14 mm &  10 mm - 16 mm
- Available diameter of thickness: 0.05 mm, 0.07 mm

Hurry, only 10 items left in stock!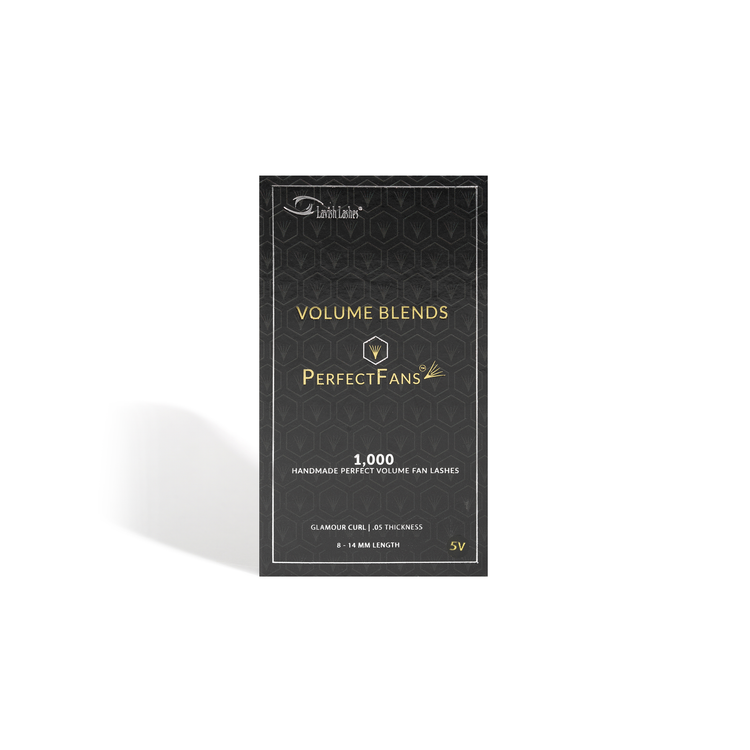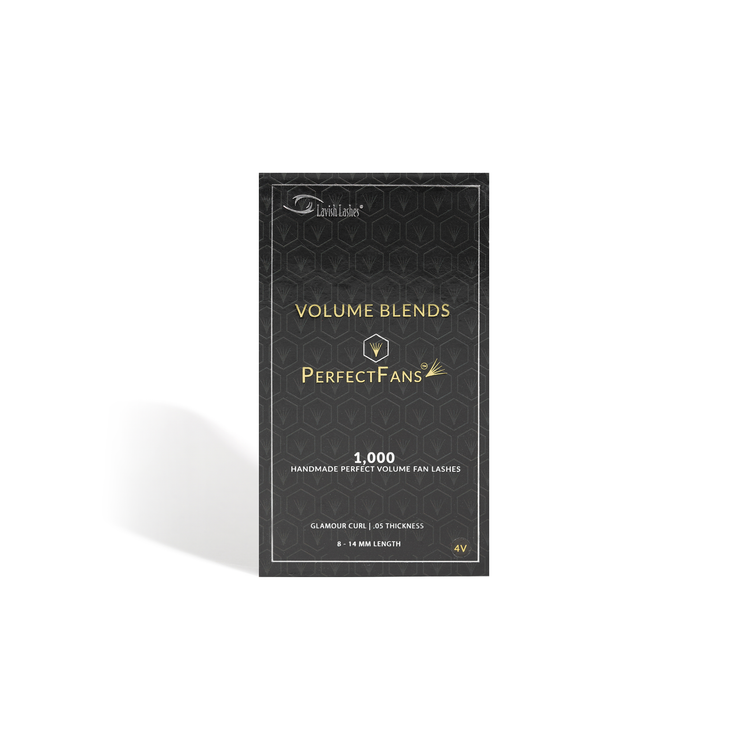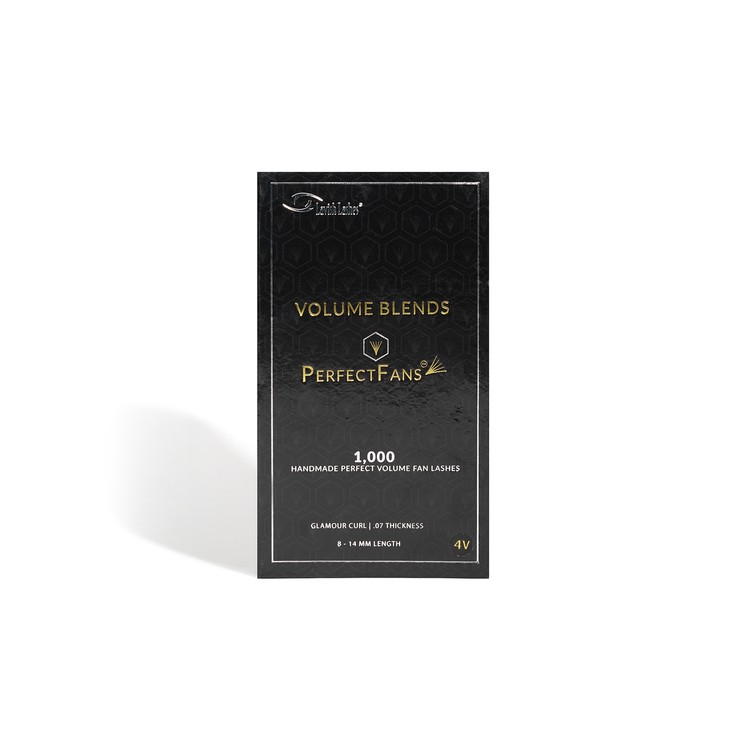 Have questions?
We have answers!
All orders placed with Lavish Lashes® between Monday and Thursday will typically be shipped within 24-72 hours. For comprehensive information on our shipping options, please refer to our shipping policies.
The Lavish Lashes® certification does NOT automatically imply or guarantee that you can provide lash extension services for a fee in your state. However, the Lavish Lashes® certification does provide you with the necessary specialized training and unique skills to perform safe lash extension applications. Many of our students will obtain, as the next step in launching their new lash career, a cosmetology or esthetician's license - ultimately making for a licensed and highly competent certified lash professional. In many US states, licensed cosmetologists and estheticians are legally allowed to perform lash extension services without specific training in lash extension or board testing. Lavish Lashes® certification, combined with the requirements for state licensure, ensures consumer safety and protection.
Of course! Please keep in mind that for hygienic and quality control reasons, we can only accept unopened and sealed products (excluding adhesives) returned with a Return Authorization Number (RA#) within twenty-one (21) days of receipt. If the above conditions are met, we will refund the purchase price minus a twenty-five percent (25%) restocking fee and shipping charge.
Your earnings will depend on several factors, including: - The area in which you provide the service - Your hours of work - Experience and expertise - Your "menu of services" - many states require lash artists to become licensed as estheticians or cosmetologists, and you may have other talents and services you'll want to offer clientele. Lash extensions are an exceptional added service for any beauty-based business - Where you work Given all this, it is really up to you! You can choose your career options: how much you work, where you work, how much you charge, etc. Here is a pricing model to help you decide. Go for it! Classic Full Set: 1.5 – 2 hours $225 – $300 Volume Blends Full Set: 2.5 – 3 hours $300 – $450 Remember: Times are approximate and depend on the condition of natural lashes and the desired look. Prices vary depending on your location.
You will find all the information and an application form on the Become a Trainer page on our website.
We have identified five health risks associated with lash extension applications: 1. Premature shedding of natural lashes 2. Allergic reactions 3. Adhesive in the eyes or on the skin 4. Wearing contact lenses during the procedure 5. Bacterial infection due to non-aseptic procedures To learn more about each potential health risk and how to prevent them please check out our consumer page regarding safety.